Of course Chicago is filled with places to go, many of which you can find at Choose Chicago for the day or week you will be in town.
But put one of its zoos, Lincoln Park or Brookfield, on the do list.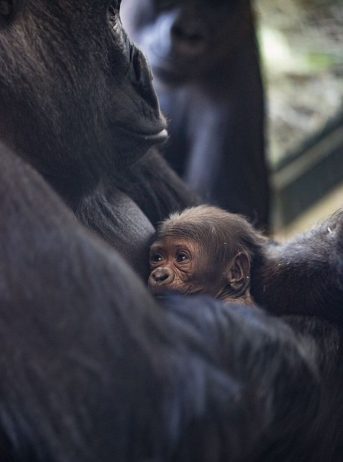 Founded in 1868, the zoo is a fun, free, destination in Lincoln Park, a grassy stretch of ponds, boats and conservatories along Lake Shore Drive just north of the city's famed Magnificent Mile.
Go to Plan Your Visit to figure out all you want to do. Open 365 days a year, you can fit zoo attractions into half a day in this 35-acre zoo. But definitely visit the Regenstein Center for African Apes because a baby was born to Rollie, a western lowland gorilla on Mother's Day.
The baby has joined the zoo's group that also encompasses females Bana and Bahati and juveniles Bella, Nayembi and Patty. The newborn joins a troop of seven individuals, including adult females Bana and Bahati, and three juvenile females Bella, Nayembi, and Patty.
"It's really amazing to see this family group grow and adapt," said Curator of Primates Jill Moyse. "Lincoln Park Zoo's last gorilla birth was in 2015 when the troop welcomed newborn Bella. It's an exciting time to visit Regenstein Center for African Apes where you can see different life stages of the gorillas from newborn infant to full-grown silverback."
Lincoln Park Zoo is at 2001 North Clark St., Chicago, IL 60614. For parking, hours, bus transportation and more information call (312) 742-2000 and visit LPZoo.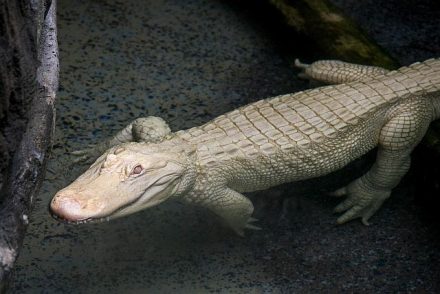 Brookfield  Zoo is in the southern suburb of Brookfield. Opened in 1934 it is operated by the Chicago Zoological Society. A year-round destination it is open every day.
The zoo is so large you will need a whole day to see everything but if coming the summer of 2019, do stop to see Snowflake, a 16-year-old albino American alligator in The Swamp habitat that is visiting from Florida's St. Augustine Alligator Farm Zoological Park where it returns in September.
According to Brookfield officials, albino alligators are extremely rare with only about 100 existing in the world. Easily subject to predators, they have ivory-white skin and pinkish eyes.
Brookfield is worth visiting even though it charges admission. General admission is adults: $21.95, seniors 65 and older $15.95 and children age 3 to 11 15.95. Deduct 1 $ in each category ordered online. For ticket information that covers special exhibits and online ordering visit CZS/tickets.
Parking for Brookfield Zoo, a 216-acre destination that includes several winding paths, fountains, eateries and gift shops, is at two gates: North Gate Main Entrance 8400 31st Street (1st Avenue and 31st Street), and South Gate Main Entrance 3300 Golf Rd, Brookfield, IL 60513  Visit Directions and CZS and Brookfield Zoo/Home for more information.