Most schools will be closed Jan. 16. Government offices and banks will also be closed because the third Monday in January is Martin Luther King Jr. Day, a federal holiday honoring the great civil rights leader born Jan. 15, 1929 and assassinated April 4, 1968.
A Baptist minister, an organizer of the 1963 March on Washington where he gave his famed "I Have a Dream" speech and the 1964 winner of the Nobel Peace Prize, King also worked with the Southern Christian Leadership Conference to change segregated housing in Chicago in 1966.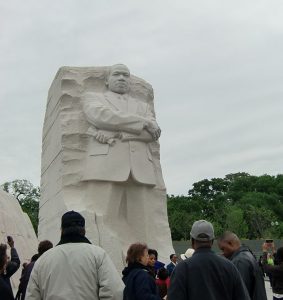 Chicagoans may wonder what he would say now, half a century later, if he saw the violence that plagues some of the city's neighborhoods.
The question might be discussed at some of the events this weekend, or Monday and during the week when several organizations celebrate his birth.
Here are some of the places to go for those celebrations.
Chicago History Museum
Lyric Unlimited, an outreach arm of the Chicago Lyric Opera, and the Chicago History Museum, is doing Chicago Voices TALK beginning at 5 p.m. Jan. 15 at the History Museum. The program includes panel discussions and gospel music.
While at the museum see civil rights artifacts. Check details at Chicago Voices TALK.
The History Museum is at 1601 N. Clark St., Chicago. Public admission $10, CHM members $5.
Brookfield Zoo
Zoo general admission is free Jan. 16.  But also go to the Discovery Center for a noon musical celebration by the Chicago Metamorphosis Orchestra Project and the  Shift's  Englewood Youth Orchestra. For information visit Brookfield Zoo.
The North Gate entrance is at 1st Avenue and  31st Street, Brookfield. The South Gate is at 3300 Golf Road, Brookfield.
Lincoln Park Zoo
The zoo holds day camps during school holidays. For Martin Luther King Jr. Day, preK through fourth grade camps are Jan. 16 from 9 a.m. to 3 p.m.
The theme is "All About Birds," but camp groups will explore the zoo and have activities regarding animal diversity, conservation and how the zoo cares for animals. The youngsters will also learn interesting animal tidbits such as why hummingbirds build nests using spider webs.
Camp headquarters is the Judy Keller Education Center. Cost is $68 a camper ($58 zoo members). Visit zoo camp for more information.
Black Ensemble Theater
The theater hosts programs by the African American Arts Alliance of Chicago, 7 p.m., Jan. 19. There is also a pre-show reception 6 p.m. in the Black Ensemble Theater Cultural center
Go to see Sketch N' Tyme, The Robbert Reddrick Trio, Alexis Rogers, Yahdina Udeen, Dawn Bless, Red Clay Dance and RIZE Youth Dance Company.  The program is sponsored in part by the Driehaus Foundation and the Illinois Arts Council. Tickets are $12.
The Black Ensemble Theater is at 4450 N. Clark St., Chicago. Visit AAAAChicago for more information.
See more Martin Luther King Jr. Day options.