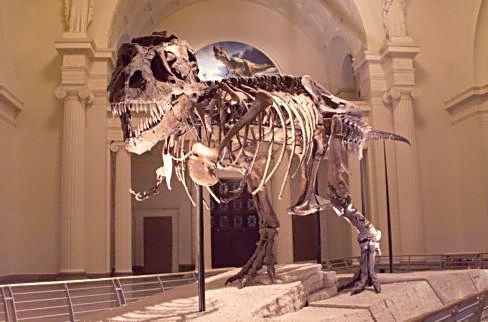 Settle in for an unusual video that takes viewers from the Charleston Museum founded in 1773 to when Chicago's Field Museum obtained Sue in 1990.
Thanks to "Riches Rivals and Radicals: 100 Years of Museums in America"  a part of the Great Museums film series, you can travel from the Monterey Bay Aquarium's "live" museum to the 2004 Smithsonian Museum of The American Indian with stopovers at the National Museum of Air and Space, The Isabella Stewart Gardener in Boston, the DuSable Museum of African American History in Chicago, the Institute of Texan Cultures in San Antonio and the Exploratorium in San Francisco.
Add in NYC's Met and MOMA, Pittsburgh's  Carnegie Museum of Natural History, Boston's Children's Museum, Michigan's Greenfield Village, Chicago's Museum of Science and Industry, the US Memorial Holocaust Museum in D.C., New York's Botanical Garden, the Milwaukee Art Museum and the National Zoo to see the breadth of the definition of museum and how museum architecture has changed.
It's all on You Tube, so, refill the morning beverage cup, get comfortable, and visit youtube/watch/feature.