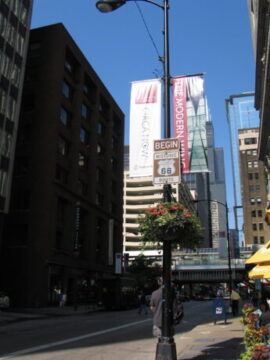 With COVID cases down and more people having received vaccines, travel has picked up. However, health officials still considered driving as a better alternative to flying.
In the Midwest a drive to Springfield, IL means following Route 66 for road buffs and finding that the Lincoln Museum is way better than a family may expect. It is something to experience.

Springfield, IL
Driving RTE 66 west to LA sounds awesome but if you're a Midwesterner with only a long weekend or a Spring Break week,  look closer to home. Think Springfield, Illinois' state capital on historic US Rte. 66.
Getting Started – if you call Chicago 'home' your city marks the beginning or ending (however you see it) of Rte. 66. Just don't try to find the number on current maps. Today's interstates connect the road's big cities such as Chicago, St. Louis, Tulsa, Los Angeles (remember the song) and such smaller, interesting towns as Litchfield, IL and Kingman, AZ.
To start out historically, begin near the Art Institute of Chicago (supposedly it started at Jackson Bvd. The sign is on Adams across Michigan Avenue from the museum so take Adams Street west to Joliet Road and onto Interstate 55. Or take your easiest way to the I-294 Tri-State Tollway where you can connect with I-55 (known in Chicago as the Stevenson Expressway). In Illinois, I-55 basically follows historic Rte 66. Illinois has posted Route 66 signs along the popular old road west.
Tip: Chicago to Springfield is about 197 miles so plan about 3 ½ hours. The police do patrol the highway so enjoy the scenery. Remember, you are on vacation.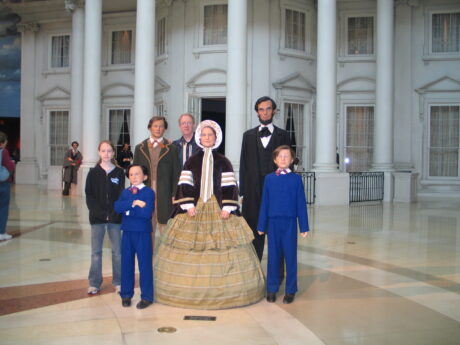 Go – Springfield is about Lincoln, about state government, about historic homes.
Lincoln – Renew your acquaintance with the 16th President at the Abraham Lincoln Presidential Museum. You will be in for a remarkable two hours. Yes plan to spend that amount of time to see the movies and exhibits that peel away the myths from the man and the times.
The Old Capitol building is normally open to visitors but It is supposed to be closed for updating in 2021 so you might only get pictures outside.
Go across from it to the Springfield Visitors Center in the Lincoln-Herndon Law Office at 1 S. Old State Capitol Plaza. It may still be closed for renovations but see the building from the outside.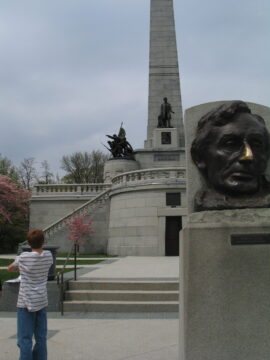 Lincoln's home, operated by the National Park Service, is currently available virtually but the neighborhood can be toured.
Drive north of downtown to the Lincoln Tomb where he, his wife and three of their four children are buried.
Back to downtown, the dome of the Illinois State Capitol, 361 feet above ground, can be seen from miles away. Go inside to see where legislation has been argued and passed from 1888 to today in the House and Senate chambers on the third floor. Some of the building may be closed to the public due to COVID restrictions.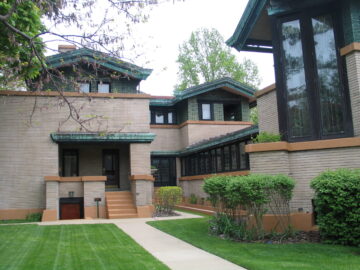 Historic homes include a Frank Lloyd Wright. One of the best examples of his work is the Dana Thomas House in Springfield. It still has all of its original art glass and much of its original furnishings. Also put the Vachel Lindsay Home on the itinerary. Built in the late 1840's, the house was home to Mary Todd Lincoln's sister Ann. Vachel Lindsay's parents bought the house in 1878. It was the poet's home until his death in 1931.
Route 66 – Springfield loves historic Route 66. Some of the old places are gone but newly renovated stops have added to the fun.  Visitors can go back in time by taking in a double feature at the Route 66 Drive In or stop for a bite at the Cozy Dog Drive In, a diner at 2935 S. Sixth St. where the Waldmire family make the famed hot dog on a stick served since 1946.  More place can be found on Legendary Route 66.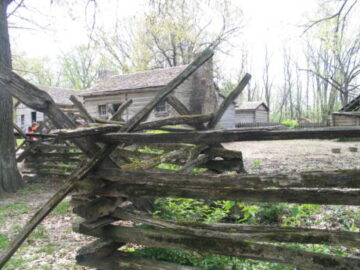 Save time to see Lincoln's New Salem.  It is a terrific reconstructed village about 20 minutes northwest of Springfield on IL Hwy 97.  Lincoln's New Salem State Historic Site has been recreated with the timbered homes and stores that existed when a young Abe Lincoln worked there.
Where to stay – Visit Springfield is a great resource for places to stay. If you like historic inns and B&B's consider The Inn at 835. An early 1900's former apartment house, the Inn is listed on the National Register of Historic Places. If retro 1950's is more your style check out The State House Inn which recently underwent a redo. Both places feature complimentary breakfasts and free parking. The last is a plus in Springfield where visitors have to feed the meters.
Tip – Wear comfortable shoes and bring the sunscreen. This is a walking town.
For more information see Springfield Convention & Visitors Bureau and  State Historic Sites Springfield.