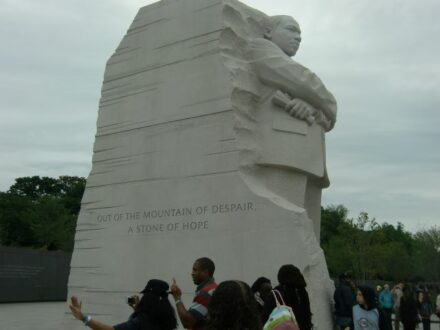 Cities from LA to Memphis and Chicago and New York to Washington DC and Atlanta are celebrating MLK Day today, the third Monday of January. The day has been officially observed to honor the civil rights leader in all 50 states since 2000.  It is an American federal holiday so schools, banks, post office and some business are closed.
Celebrations to honor Martin Luther King Jr range from service projects and parades to concerts and free museum visits.
If in DC go to the Marin Luther King Jr Memorial and watch the Peace Parade from 11 a.m to noon ET on Martin Luther King Jr. Avenue and Milwaukee Place. The annual Martin Luther King Jr. Parade features musical performances, dancers, and members of civil rights organizations fighting for equal rights.
If in Chicago, you can spend quality time at one of the following events: