It's nice to know what Chicago area events would appeal to different age youngsters. So here are four family events to put on the calendar.
Penguins and Fall Fests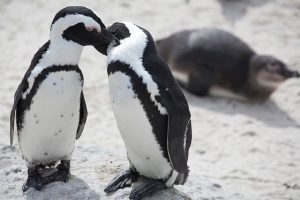 Lincoln Park Zoo members get a peek of the new Penguin Cove the mornings of Sept. 30 and Oct. 1. The penguins are cute to watch but there will also be expert chats and children's crafts. Hours are Friday 9 to 11 a.m. and Saturday 8 to 10 a.m. Penguin Cove opens to the public beginning daily on Oct. 6. For other information visit  Penguins.
Every weekend from Sept. 30 through Oct. 30 is Fall Fest at the zoo. Think corn maze, crafts, games, pumpkin carving and music. Pumpkins can be bought from the Pumpkin Patch near the Wild things Gift Shop. The fest is free but some attractions require tickets. Zoo hours are 10 a.m. to 5 p.m. Lincoln Park Zoo is at 2001 N. Clark St., Chicago, IL 60614. For other information visit fall fest.