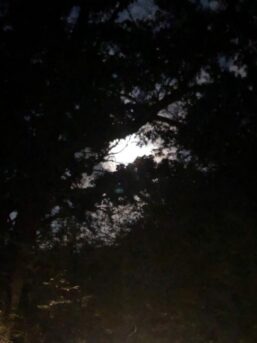 If it felt as if you left a light on all night Sunday April 2, it's because our  April moon begins to look full even a couple of days ahead of April 5 when it is at full illumination at 11:34 p.m. DCT. It will also appear full a couple of days afterwards.
 To catch it for an early evening photo look east after sunset. If still up around midnight, look overhead.  A good reference is at EarthSky. Just remember we're after the equinox so expect sunset later each day.
The April full moon's nickname is Pink Moon for flowering blooms but it is also called Egg Moon, Paschal and Passover Moon and even the sprouting Grass Moon. For more names and information on full moons visit Space and Solarsystem NASA.
Related: Planet Parade plus Pink Moon.
However, April's sky watch isn't over. The Lyrids Meteor Shower is April 15 through April 29 so more on the Lyrids next week.