Our ship stopped at Haines, an off-the-beaten-path town that is home to the Chilkat Indians, Fort William H. Seward and down the road from the Chilkat Bald Eagle Preserve.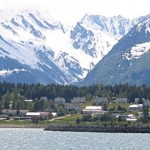 Decommissioned in 1947 and named a historic landmark in 1972, Fort Seward now has shops, restaurants, private homes and an Indian heritage center.
Located on the Lynn Canal, the Haines area is known for its forests, fishing and scenic beauty.
You might not expect to find Harvard, Amhurst and Yale this far northwest. But when the 1899 Harriman Expedition came upon a fjord filled with glaciers tucked into the northern part of Prince William Sound, the group decided to name them after Eastern US colleges. Harvard is distinctive for its face about 1.5 miles across.
As a fjord, the area is not as wide a watery expanse as Glacier Bay but its long, narrow confines is home to several glaciers. There are about five each of good-sized valley and tidewater glaciers and about an other six smaller glaciers.  The fjord is perfect for photo-album snaps.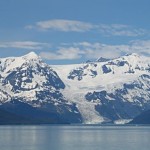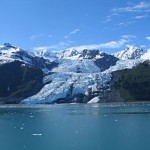 We crossed Prince William Sound to Whittier to start our land adventure.
Tips: Try to book an excursion that includes Sitka. A beautiful town that still maintains its Tlingit Indian and Russian heritages, Sitka is on the western side of Baranof Island.  Our ship stayed to the Inside Passage, thus skipping Sitka.
Coming Next:  Alaska by land