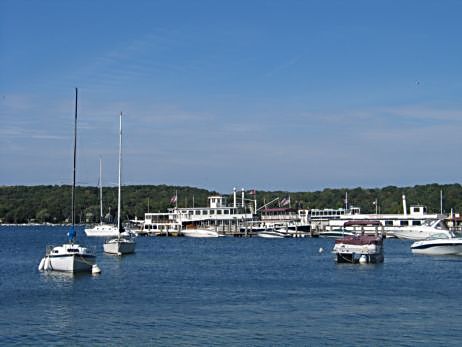 Travel this summer is not what was expected when plane, resort or B&B reservations were made months ago. Instead, what we'll find as we stretch and yawn as we come out of our caves into the summer sunlight, is that our destinations are beginning to open but with stay-safe guidelines and phase-in dates.
Here are just a few destinations that are phasing in how they will open and what can be expected.
Mackinaw City and Mackinac Island
If planning to visit the historic Mackinac area, a popular summer destination known for its historic sites and fudge, check on what will be open when you go.
Mackinac State Historic Parks will start welcoming guests to historic sites and facilities June 12 with the Colonial Michilimackinac Visitor's Center. Old Mackinac Point Lighthouse opens June 13 and the Historic Mill Creek Discovery Park and the David A. Armour Visitor's Center will open Monday, June 15.
Buildings and facilities on Mackinac Island don't open until June 19. They include Fort Mackinac; The Richard and Jane Manoogian Mackinac Art Museum; Historic Downtown Mackinac (Benjamin Blacksmith Shop and the American Fur Company Store & Dr. Beaumont Museum); the Mackinac Island State Park Visitor's Center and restrooms; Mission Church; Bark Chapel; Fort Holmes Blockhouse; British Landing Nature Center and restrooms; Arch Rock restrooms; and the Station 256 Conference Room.
For more information visit Mackinac Island and Mackinaw City.
A 5,000-acre historic resort surrounded by the mountain scenery of Colorado Springs. The Broadmoor is open now with lots of open-air experiences from hiking, zip-lining and horseback riding to golf pickleball and tennis. For additional information, access https://www.broadmoor.com/special-packages/.
The Lake Geneva, WI resort opens June 15. It's closeness to the shops and boating of Lake Geneva, a vacation town that is has already opened to visitors this summer, plus the resort's golf and spa facilities make it a popular getaway from the Chicago area.