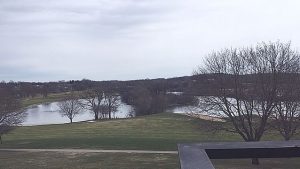 When "The world is too much with us… late and soon, as English poet William Wordsworth said with a poem that continues with "we are out of tune" you know it is time to take a break.
A good place to get back in tune is to plan a girls' getaway where the view out the balcony door stretches across water and hills, where stress is forgotten over cocktails and delicious food and tension is massaged away by experienced hands.
My sister and I found such a place when we chose Grand Geneva Resort and Spa in Lake Geneva, WI for our annual spa getaway.
This year, my sister flew into O'Hare from Dallas so we could drive from my home in a northern suburb of Chicago. It took about an hour which is the same amount of time for someone flying into Milwaukee's airport.
The resort is just on the eastern outskirts of Lake Geneva so we first parked downtown for a bit of boutique shopping then headed to the Grand Geneva to unpack and unwind. FYI, the lake is called Geneva Lake and the town is Lake Geneva.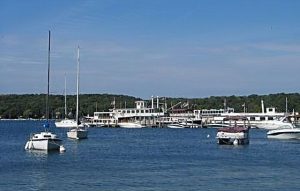 The resort has lots of accommodation options ranging from deluxe rooms and suites to condos. We loved our deluxe double on the third floor of Building 3 with a view of a lake on the property.
BTW Grand Geneva has 1,300 acres that include ski hills in winter turned into an adventure spot in summer, golf, horseback riding and plenty of paths to hike and bike.
I liked the lap pool in the spa and fitness facility across the lane from our building. My sister liked the fitness center where she could work out with the type of equipment she used back home.
While waiting for our spa services in the women's locker room, we heard happy chatter from girlfriends enjoying the spa's whirlpool. Another waiting area open to males and females, was a quiet relaxation space with good fruit juice, crackers and cheeses.
We booked massages for one day and mani-pedi services, the next. Definitely recommend both.
The resort had two top notch dinner restaurants, the Geneva Chop House and Ristorante Brissago. Both have good food and good service. The night we ate at the resort we were in the mood for Italian flavors and loved our choices of a pumpkin bisque, Osso Bucco  and eggplant parmigiano.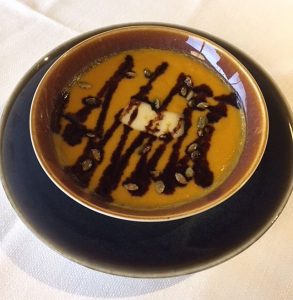 The resort's Sunday morning brunch in its Grand Café was tempting but after a weekend of eating we ordered light breakfasts from the menu.
We left on Sunday but heard there was a shuttle that went into Lake Geneva on Monday for a tour of the town that included lunch. Maybe will do it next time.
I'm thinking the resort would be a good place to visit next Valentine's Day or birthday or anniversary or Mother's Day.
But regarding our experience, best of all was that everyone at Grand Geneva seemed to really care about the guests.
For reservations and more information visit Grand Geneva.