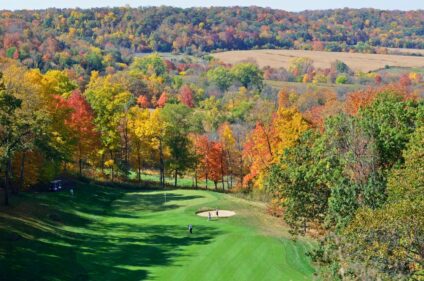 Take a fall color break. Green is a fine summer color but to celebrate the change of season to autumn, drive to northern Wisconsin now or wait a couple of weeks to mid October. That's when the scenery in southeast Wisconsin blends gold with copper and ruby reds.
But you need to make room or camp reservations now because places such as Door County and even Bay Field further north that are both only beginning to change, are  already putting up "sold out" signs. Another popular destination is Eagle River.
The Iron River area Three Lakes show Land O Lakes and Minocqua already have high color
Check Wisconsin Fall Color Report and Travel Wisconsin for updates.