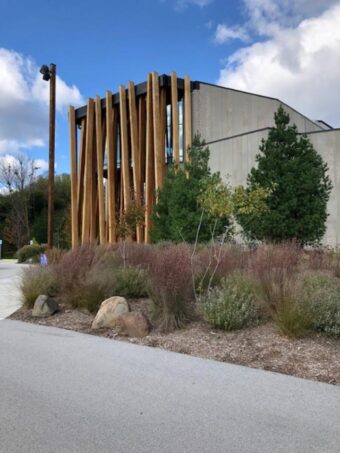 Instead of merely zooming (the old-fashioned sense of the word) in on your fall destination, check out places along the way to stop that you might not get to in a separate trip.
A surprising thing happened as we planned a Door County getaway for October.
Looking at the map ((we use GPS and paper maps) we realized we could break the drive up from Chicago into two destinations with a short stopover in Sheboygan. We know and have been to the American Club in Kohler, but why Sheboygan?
The John Michael Kohler Art Center downtown Sheboygan on New York Avenue has opened an exceptional branch called the Art Preserve over on Lower Falls Road that celebrates intuitive Wisconsin artists. Not only is the building artistic, its contents include large and sometimes full collections from each artist.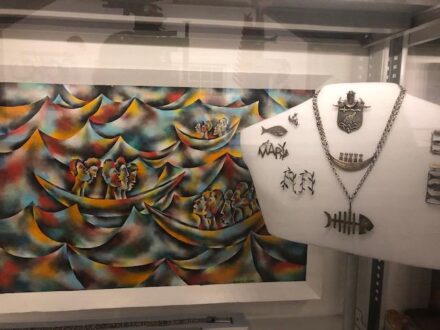 I had seen good intuitive exhibitions at the Milwaukee Art Museum so hearing what the Art Preserve would have and that it would open in July I was excited about stopping there on our way to Door County for a fall color trip.
The art work is remarkable!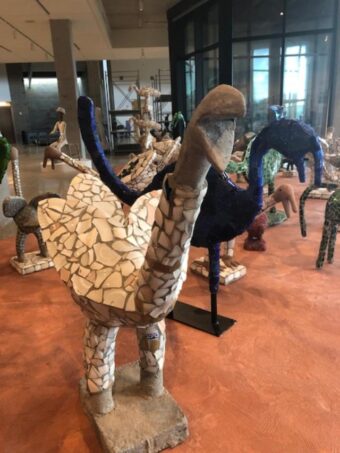 The Art Preserve may seem small on the outside but that is an illusion. The art fills three floors.
Visitors wander around well-placed sculptures and home-made structures that have been taken down and moved there. They then move on to startling paintings on dividers and top notch (I want one) ceramics on tables and in cases. There are also artists' amazing renderings of animals and people.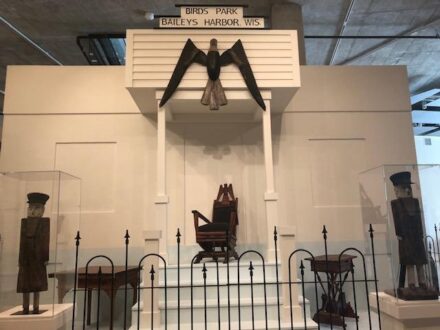 To stay within COVID protocols visitors should register their anticipated arrival time before leaving home. Once there, take all the time you want but allow for two hours.
If familiar with the parent museum you probably guessed the bathrooms are tiled with art (yes people go into each).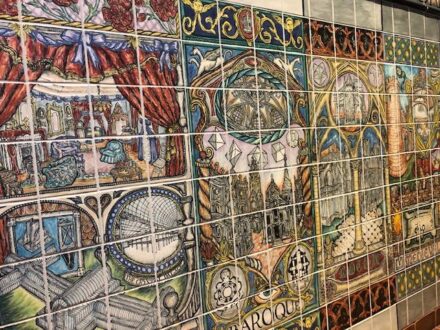 A good place for lunch is the Café over at the Kohler Art Center where you order at a small counter and the food is brought to your table. My husband and I each had a superb salad.
We spent the day in Sheboygan but it only is about three hours from our destination in Door County so it could have fit into the morning.
However, the Art Preserve is worth a return trip.
The Art P:reserve is at 3636 Lower Falls Road, Sheboygan, WI. find more information at Kohler Art Preserve. The JM Kohler Art Center is at 608 New York Ave., Sheboygan, WI.