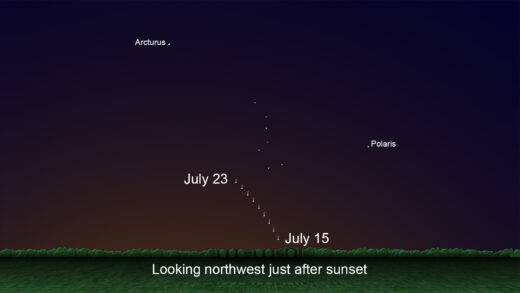 The weekend of July 17 will be a great time to check out the night sky.
The NEOWISE Comet (C/2020 F3) can be seen zooming across northern United States and Canada after sunset. Watch for it now because it won't be back for thousands of years. Tip: Look for the Big Dipper. Start with binoculars to first see the comet below the Big Dipper but then try unaided.
For more information visit NASA/Skywatchingtips  and EarthSky/neowise .
But also try to spot the planets. The schedule of when they first appear this weekend goes from late night July 17 through early July 18. Being able to see all seven planets over two days is a rare occurrence.
For more information visit Time and Date/night.