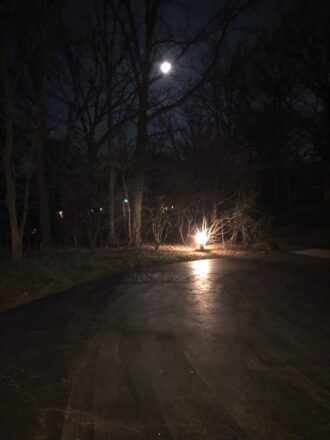 August 2023  ends with a "Blue Moon" but it's not blue.
The month also ends with a "Supermoon" that seems larger than usual. But even though it appears larger, the moon didn't actually grow.
It also ends with a full moon. And yes, at full illumination it is full. So what is happening?
First, the phrase "once in a blue moon" came about because it is a somewhat rare occurence. It refers to having two full moons in one month. When a month starts out with a full moon it has enough days to complete the moon's phase cycle with a second full moon as has happened in the 31 days of August 2023. (It can also be a seasonal blue month it is the third full moon in one season).
Time and Date notes that the last Super Blue Moon was December 2009, and the next one is August 2032. Also, that the next Blue Moon is August 2024, but it isn't a Supermoon.
According to Space, our second August moon will look larger and brighter than other full moons in 2023. It is one of the year's Supermoons, a moon that is full at the same time its orbit brings it closest to Earth (perigee).
But the second August full moon will be closer to earth than the other Supermoons. The average distance to the moon according to many scientific sites is 238,855 miles.
However, this August moon will be 221.942 miles, Aug. 30 at 9:36 p.m. EDT.
I like the NASA Science site that explains the August Blue Supermoon.
Jodie Jacobs