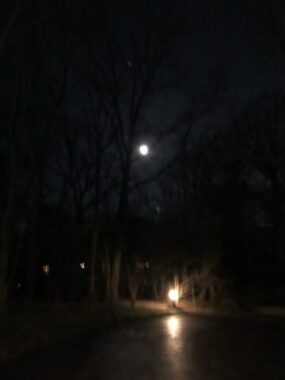 You likely heard the phrase, 'once in a blue moon.' It's about rarity, not color. It's when one month boasts two full moons. And August 2023 is a prime example.
First, watch for the first full moon, called the Sturgeon Moon, on Aug.1, Peak illumination is 2:32 p.m. Eastern Time, but you should be watching for it after sunset when it's more visible as it rises in the east.
It is also a Supermoon. Because its orbit brings it close to earth it will appear larger and brighter.
As for its name, it refers to when the Great Lakes' huge sturgeon are often caught. Menacing looking, it is the North America's largest fish and is considered prehistoric (136 million years ago) in origin.
For a great Sturgeon exhibit, check out Grand Rapics, MI's Public Musuem.
The August moon is also called the "Corn" moon by some Native American tribes and many farmers.
Then, look skyward at the end of the month for the second full moon. What we call a "Blue Moon" appears August 30 with peak illumination at 9:36 p.m. ET.
Its appearance late in the month begins the later cycle of monthly full moon dates.
One other full moon note is that the moon will appear full the day before peak illumination and the day after so expect more night lite and picture taking ops.
For more excellent full moon info visit The Old Farmer's Almanac and Time and Date.