If you live in one of the states that felt winter's arctic temps or wild winds or unpredicted floods (and that is most of the United States), you deserve a treat.
So, don't wait until you can actually escape to somewhere fun, interesting or colorful for Spring Break. Start planning now while the skies are grey or work impinges on sleep. Part of the fun of getting away is thinking about where to go and what to do when you get there.
Here are some tips to help you decide but they require fairly quick action because spaces and tickets go quickly.
Become familiar with cruise line deals. For example: Go to Princess to find half-price fares. The cruise line delivers what it promises. However, other cruise lines such as Norwegian also do last minute deals. The lines want to book their cabins and some of the destinations are perfect for a spring break.
Tie your spring break with something you'd love to try or do such as expert cooking.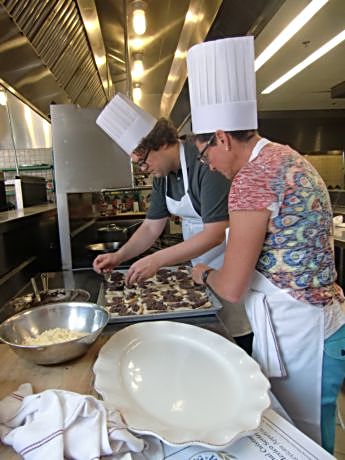 The CIA, not the spy organization, but the Culinary Institute of America, offers food enthusiast courses at its Hyde Park site in New York, its Napa site in California and its San Antonio site in Texas. The places are in interesting vacation destinations.
Tie the spring break to a sport your family loves such as baseball's spring training.
Go to Major League Baseball for the schedule to see what ties in with your spring break. By baseball definitions these are warm vacation destinations. The Cactus League is in Arizona and the Grapefruit League is in Florida.
Bonus tip: Have fun so don't worry about what you can't change.