Yes, Labor Day weekend around Chicago will find busy highways and both airports filled with coming and going passengers. So whether flying or driving, leaving a day early and or returning a day later may improve mood and impatience quota.
Driving tips
Check the department of transportation in the states where you might be driving for construction updates. In Illinois find travel information at IDOT for roadway news, recreation information and passenger services. 
You just think you have to be somewhere at a certain time or on a set day but breaking up the drive with a meal or overnight stop at a scenic or interesting town makes the vacation (or visit) easier on the back or sitting time.  
What to bring: an extra cell phone charger. because people lose them or forget them, a temperature (cold or hot bag) that closes for drinks and snacks and the Mapquest guide  you printed off ahead of time because you have learned that the G"PS system doesn't always choose the best way or where to divert to avoid a bad backup.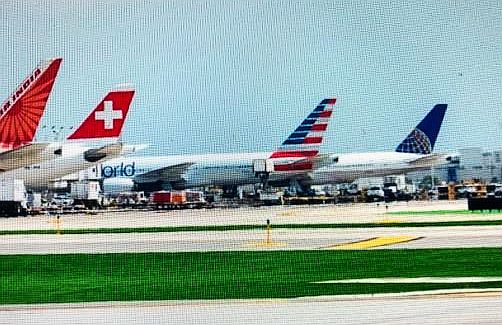 Tips and information flying in and out of Chicago airports from the Chicago Department of Aviation
The bad news: Airline carriers are projecting about 1.6 million travelers to O'Hare and Midway International Airports between Thursday, Sept. 1 and Tuesday, Sept. 6, 2022. 
ADA says that compared to the same Labor Day period of 2021, O'Hare expects to see a passenger increase of 7.3% and its airlines project Monday, Sept. 5, will be the busiest day.  At Miday, airlines project there will be an increase of passengers of approximately 49.9%, with Friday, Sept. 2 being the busiest day. 
The good news:  Both airports have upgraded their dining and shopping options.
In addition, flyers to the Chicago area will find the arrival sections of O'Hare's main terminals free of construction for the first time in more than a year. Also, for the first time in two years, the 9,300-space O'Hare Main Parking Garage is completely open and ready for travelers. 
A $48.8 million project was completed to maintain the pedestrian connections between the terminal facilities, elevated parking structure, and transportation infrastructure to and from the city. Additionally, the reconstruction of roadways and sidewalks includes Americans with Disabilities Act (ADA)-compliant crosswalks and handrails. 
Even with the improvements, the CDA recommends people take the CTA Blue Line to O'Hare and CTA Orange Line to Midway. Metra's North Central Service offers weekday service from downtown Chicago's Union Station to the O'Hare transfer station next to the Multi-Modal Facility, with access to the Airport Transit System (ATS). 
Also recommended is using the Kiss n' Fly drop-offs at both airports. At Midway, passengers can be dropped off at West 59th Street and South Kilpatrick Avenue and take a short walk into the terminals. At O'Hare, passengers can be dropped off at the Multi-Modal Facility, 10255 W. Zemke Blvd., and board the ATS for a short ride to Terminals 1, 2 3 and 5. 
Cell Phone Lots where pick-ups wait are free at both airports. The O'Hare Cell Phone Lot is at 560 N. Bessie Coleman Drive. The Midway Cell Phone Lot is at West 61st Street and South Cicero Avenue. 
Because people may have longer than usual wait times at the Transportation Security Administration (TSA) security checkpoints during the weekend, the CDA suggests arriving early.  Real-time updates for O'Hare checkpoints are available at FlyChicago.com. 
If considering the economy lots check the status of available parking before leaving for O'Hare at flychicago.com/ORDParking. 
Bring a mask. Some areas may require them.