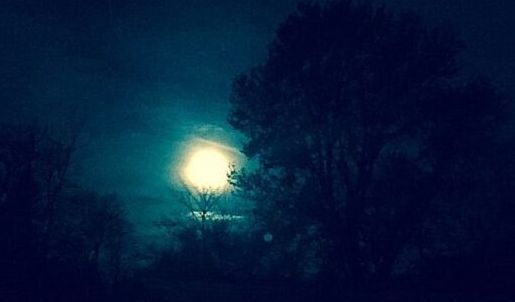 As you begin to see more fresh corn in farmers markets and grocery stores and more leaves dotting the grass and walkways, you know our food is entering the harvest season. So, no surprise that the September full moon is called the Full Harvest Moon and the Corn Moon.
Actually, Harvest Moon is the designated name according to when the full moon is closer to the Fall Equinox. In 2022, that applies to the September full moon because the Autumnal or Fall Equinox is Sept. 22.  Visit Autumnal Equinox at the Old Farmer's Almanac for this designation of when fall begins. (Meteorologists like to say Sept. 1 is the first day of fall.)
Start watching the moon grow fuller and brighter this first full week of September. In 2022, the moon will begin to appear full Sept. 8 and really seem full blown Sept. 9, but it will reach its full stage early in the morning of Sept. 10. 
BTW, next month's full moon is Oct. 9, a few days more than September's past the Fall Equinox. It will be the Hunter Moon. 
Maybe you'll notice that the Harvest Moon is particularly good for bringing in crops. Nearing fall, the moon rises about 50 minutes later each evening. But that changes in September for areas in the mid-northern latitudes where moon rising is only 20 minutes later due to a shallower eclipse angle of Earth to Sun. 
It is not a Supermoon but unlike other months' full moons, the Harvest  Moon rises around sunset for several evenings. That early rising frequency and lengthy moon lit twilights allow farmers more time to do their harvesting before the nights turn really frosty.
In addition, the moon will look totally full through Sept. 11.  For more Harvest Moon info visit Farmer's Almanac. For more full moon names visit Time and Date. For good, basic Earth to Sun angles visit Earth/Sky and ecliptic