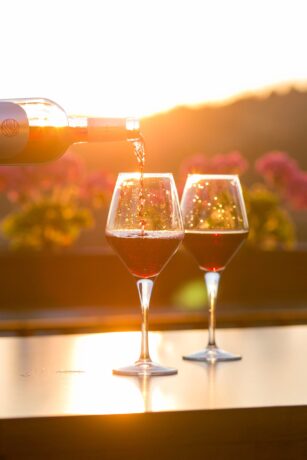 Among the best rewards of being a travel writer is discovering that an area known as a scenic destination is also a food and/or wine destination.
When getting off I90 in northeastern Ohio to check out some Lake Erie marinas for a boating magazine and follow a covered bridge trail near Geneva and Ashtabula as a bonus "while in the area" side feature I found myself driving back roads lined with grape vines.
I love covered bridges but on the fertile lands south of Lake Erie and along the valley cut by the Grand River east of Cleveland, one vineyard bumped into another, and another.
The area turned out to be one of seven Ohio wine regions. According to the Ohio Wine Producers Association (ohiowines.org), the one I luckily stumbled across is called Vines and Wines.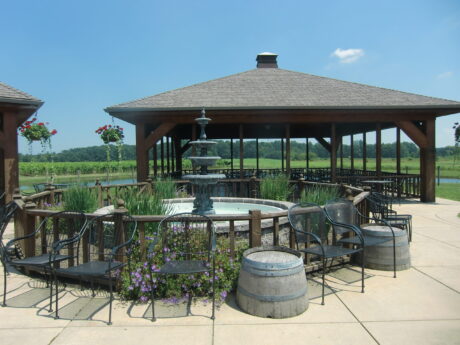 Never one to pass up a tasting or two or more, I found Harpersfield, a family-operated winery just south of I90 at the southern edge of Geneva, had an amazing chardonnay and has since expanded its offerings.
Don't worry about town locations. The Grand River's valley is along the south side of I90. So, when looking for Debonné Vineyards with a Madison address remember you are at a Grand River winery at the southern edge of Madison.  Debonné is a European-style estate-bottled winery in operation since1916 that is known for its Reisling, Pinot Gris and ice wine.
While near Madison, look for the St. Joseph Vineyard and its award-winning pinot noirs.
My timing couldn't have been better because the vineyards I visited were talking up Vintage Ohio, an annual wine festival the first week of August that coincided with my assignment.
That visit was in 2013. Now, nine years later, I learned that Vintage Ohio, is still going on and is back after a short COVID hiatus with 18 wineries, some from the Vines and Wines Trail but others from other Ohio regions.
Some of them, such Buccia from Conneaut, are new to the festival. Others, such as Gervasi from Canton, are Vintage Ohio veterans. There will be 18 vineyards at the festival, plus some breweries, bands and craft venders, cooking demonstrations and wine seminars plus food trucks.
Formed in 1997 to familiarize the public with Ohio wines, the festival is also a good excuse to visit an interesting area, do the Vines and Wines Trail, explore the towns along Lake Erie east of Cleveland, and yes, see some covered bridges.
Vintage Ohio is at Metroparks Farmpark in Kirkland, OH. The festival runs Aug 5 and 6 in 2022 from noon to 9 p.m. For tickets and other information visit  Vintage Ohio. 
For Ohio Wine Trails visit Ohio Wine Producers Association. Also visit Grand River Wineries. And for a vacation place on Lake Erie check out The Lodge at Geneva on the Lake.