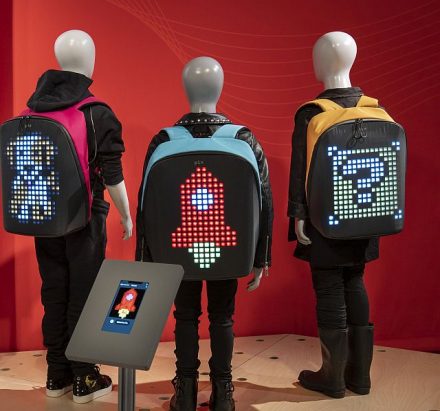 An exhibit at Chicago's Museum of Science and Industry gives a whole new meaning to the phrase active wear.
Imagine wearing a SpiderSense Vest that can help guide you around obstacles in the dark or Seismic Powered Clothing™ that provides extra strength when standing or bicycling.
If riding a motorcycle consider being able to get a Dainese D-Air Racing Suit that will inflate its embedded airbags if a crash is imminent so that it protects you from injury. And how about being able to put on a Iridescence collar that reacts to the feelings and moods of people you encounter.
Those are just a few of the extraordinary items in MCI's "Wired to Wear" exhibition up now through May 2020.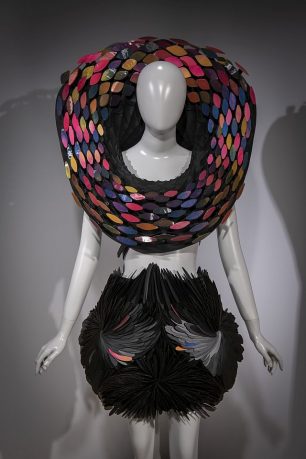 What you see are real items of clothing and accessories embedded with useful or fun technology that has been developed by companies and individuals in several countries. They don't yet fill your favorite sports or clothing store but some items can be ordered and others will likely be available sooner than fashionistas expect and futurists predict.
"It's coming. We have been monitoring t his for a few years. It's gaining speed," said MSI Director of Collections  Kathleen McCarthy, the museum's head curator.
McCarthy points out that some of the clothing designs might not be as far out as some people think. "We've seen some similar items on Project Runway," she said. (For a look at some of the apparel that appeared on the Bravo, then Lifetime, back to Bravo series go to Project Runway.
Her presence to guide me around the exhibit actually was introduced by a barking sound.
"Some of the pieces that were developed have personal motivation," she said walking over to a jacket. "The person who designed this was moving with her husband to London from rural South Africa. He was worried about crime so she made him this jacket that can approximate people's nearness and barks."
McCarthy then walked over to a Smart Tattoo exhibit. "Other items were developed for commercial purposes or creative experiences.
As she explained the two arm tattoos mounted on a wall, a couple of youngsters went over to them and touched different sections of the tattoos to produce different sounds and colors. Designed by Microsoft, tattoos are a conductive technology that can be worn on the arm. "They turn the body into an interface," she said.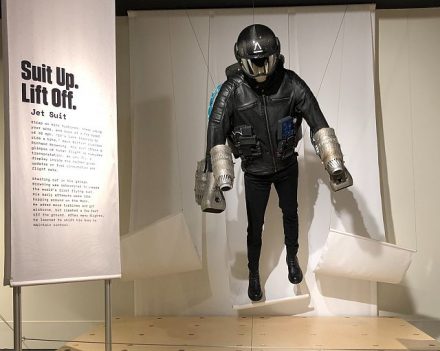 She believes that a robotic dress kit is on the horizon that can adapt what is worn to different social situations. "People will say, "Oh, I can just adapt my clothing."
She explained. "You will be able to change the look of what you're wearing by changing its shape. You can start out creative, then change it to practical for a work out, then later change to become playful."
Wired clothing? "Its practical and playful," said McCarthy. "It will become an active partner in life. There is a relationship between us and clothing."
DETAILS: "Wired to Wear is at the Museum of Science and Industry, 5700 S Lake Shore Dr, Chicago, through May 2020. For tickets, hours and other information call (773) 684-1414 and visit MSI Chicago.
Related: Three Stylish Blockbuster Exhibits