Starting out 
Flying into Vancouver, B.C. is the perfect opener to an eye-popping scenic adventure. Miles of forests, rivers, straits and mountains surround the city, whetting the appetite for the gorgeous scenery to come.  To stay overnight in Vancouver, we chose a hotel on the water within walking distance of our port. But we arrived early enough to take a scenic bus tour around the city. Floatplanes constantly took off and landed outside our hotel, giving us our first idea of how important small planes are for getting around in BC and Alaska.
As host to the Olympics in early 2010, Vancouver  added several hotels so finding one to meet the budget and travel style is not a problem.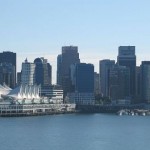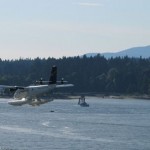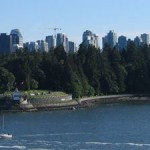 Ketchikan 
Jaded travelers may say that Ketchikan, usually the first port of call, is a mere tourist trap. Maybe if a visitor spends the entire time on shore browsing the cute village shops, the person would leave with the impression the town is about shopping.  We did our share of browsing but what we loved in Ketchikan was the Saxman Native Village. The town claims to have the world's largest collection of totem poles. Many of them can be seen at Saxman, Totem Bight State Park and the Totem Heritage Center.  After sitting and putting away more food that was good for us, we also liked the hike to Saxman, particularly passing trees filled with eagles and houses that had totem poles out front.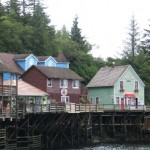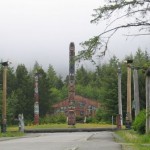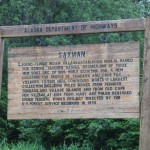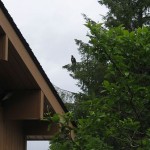 Links For More Info:
Tourism Vancouver
Travel Alaska
Visit Ketchikan
  
Coming Up: Alaska, the Inside Passage, part 2