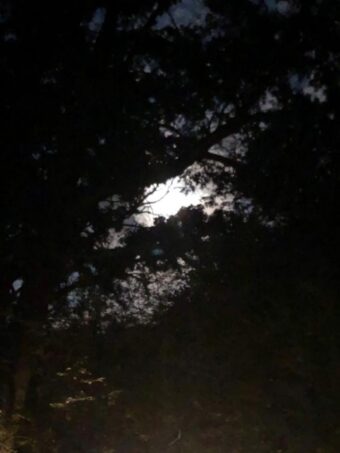 It may be hard to believe our calendar page is about to say February. Given the popular name for February's full moon, the Snow Moon, and the cold weather forecasted for the end of January, we may want to turn to another name for the month's full moon, the Groundhog Moon.
Maybe that creature whose appearance sometimes forecasts an early Spring for farmers will bring good news on Feb. 2, this year. That date is just before the moon has full illuminations on Feb. 5 at 12:28 p.m. CT in 2023. 
Because it technically becomes full in the afternoon when below the horizon, sky wsatchers might consider it seems quite full Feb. 4 and definitely, Feb. 6.
However, even full it will appear smaller than usual because, as with January's full moon, February's is a Micromoon. The opposite of a Supermoon that appears large because its orbit is close to Earth, the Micromoon's orbit takes it farthest from Earth when full. 
 Time and Date has an excellent discussion on February full moon names, where the snowiest place is in the US. It quotes Climatologist Brian Brettschneider who says Valdez, Alaska is snowiest incorporated city and that east of the Rockies the area is at New Hampshire's Mount Washington Observatory.
Time and Date also has an excellent explanation of  Micromoons.  
Besides snow, the Old Farmer's Almanac says Native American tribes often name the February full moon for animals. I like that some Algonquins call it the Groundhog Moon.
Other tribal names include the Bald Eagle Moon or Eagle Moon named by the Cree and the Bear Moon so named by Ojibwe.