Take a train west to San Francisco across impressive mountain ranges. Do a Hawaiian cruise. The two bucket-list dreams may sound like different vacations in time and space.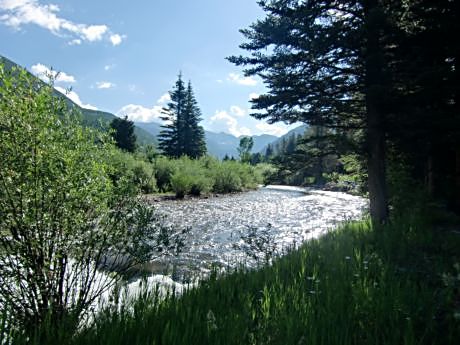 But Vacations By Rail, a Chicago-based travel company that organizes train trips to national parks and across Europe has lately been partnering with Princess Cruises so that travelers don't have to choose between a scenic land vacation or a cruise destination.
Among the latest pairings is a two-night trip through the Colorado Rockies and Sierra Nevada Mountains to San Francisco from Chicago on the California Zephyr then on to Hawaii by cruise ship .
Travelers stay a night in the "city by the bay" then board the "Grand Princess" for a 14 night cruise to Hilo, Honolulu, Kauai, Maui and Ensenada, Mexico.  Cruising to Hawaiian ports means not having to fly to the west coast, then Honolulu and more airports to puddle-jump to different islands. After the Mexican stop, the ship returns to San Francisco.
The total trip of 19 days by train and sea can be extended. Options include returning to Chicago by Zephyr for a  22-day vacation or staying longer in San Francisco three to four days.
For more information visit Vacations By Rail  www.vacationsbyrail.com and call 877-929-7245.
Photo (C) by Jodie Jacobs