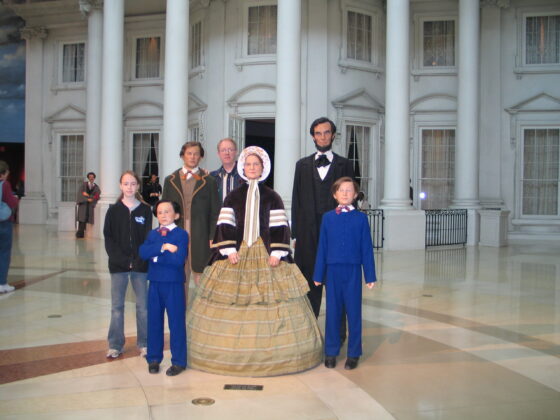 Take advantage of Presidents Day, Monday Feb. 20, 2023, to get to know Abe Lincoln, the 16th president of the United States. A federal holiday when schools and some businesses are closed, the extra day off is a chance to sightsee everything Lincoln all at one time in historic Springfield, IL.
Or go a week earlier to take advantage of free admission to the Abraham Lincoln Presidential Library and Museum in Springfield, Feb. 11-12.  Lincoln was born near Hodgenville, KY, Feb. 12, 1809, so Springfield and the museum celebrate his birthdate each year with events and special admissions. The museum's normal rates are adults $15, seniors and students with ID $12 and children (5-15) $6. But for Lincoln's Birthday Celebration admission is free.
Among items recently added to the museum is Lincoln's definition of democracy found on a piece of paper among the artifacts: "As I would not be a slave, so I would not be a master. This expresses my idea of democracy. whatever differs from this, to the extent of the difference, is no democracy." 
Either way, Springfield, IL and the Abraham Lincoln Presidential Museum are worth a visit.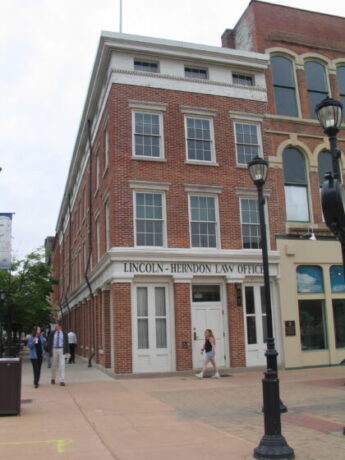 What to see
Visitors Center – located in the building that housed the Lincoln-Herndon Law Office, 1 S. Old State Capitol Plaza, it's a good place to choose where to go, get advice on how much time to spend at each place and where to park or walk. Count on staying in Springfield for at least two days because the town has a lot to see and do including stuff for Route 66 aficionados. As its address implies, the Plaza also has the Old State Capitol building where politicians, including Barak Obama, stood on its historic steps to speak to the world.
Abraham Lincoln Presidential Museum – Way more than just a holding place for Lincoln artifacts, the Presidential Museum, located at 212 N. 6th St., has live, you-are-there shows, interesting movies and period characters including Abe, wandering the halls. The museum has interactive vignettes from his early years, political life and Civil War. The Abraham Lincoln Presidential Library is across the street. Both buildings need tickets.
Lincoln's Home – A good place to see the furnishings of the period, the home is at 426 S. 7th St. Take a tour and learn more about his and his family's years in the house.
Lincoln's Tomb – This stunning memorial to Abram Lincoln is outside the downtown area at 1500 Monument Avenue in Springfield's Oak Ridge Cemetary. 
Dana Thomas House – an important Frank Llyod Wright designed dwelling at 301 E. Lawrence Ave.
Lincoln's New Salem – A re-constructed historic village at 15588 History Ln. (Rt 97) Petersburg  20 miles northwest of Springfield, it portrays the life and times of Lincoln's early years before turning to politics. 
Illinois State Capitol – an imposing structure at 401 S. 2nd St,, its dome can be seen from the highway. See the rotunda and tour the legislative assembly rooms open between sessions.
For more attractions go to Visit Springfield/Attractions.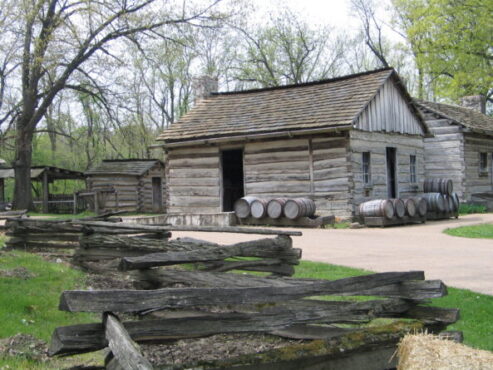 Where to stay
Because Springfield is both the state capital and home to the Abraham Lincoln Presidential Library and Museum, the town is "packed" with places to stay ranging from B&Bs and popular chains to large hotels.
Two of my favorites are The State House inn, a smallish, mid-last century hotel at 101 E. Adams St. It is across from the Illinois State Capitol and six blocks from the Presidential Museum, and the Inn at 835 Boutique Hotel, at 835 S. 2nd Street, a historic inn convenient to the Dana Thomas House and Lincoln's Home.
Why two weekend dates
Abraham Lincoln's birthday is a state holiday on Feb. 12th in California, Connecticut, Missouri, and Illinois.  Presidents' Day was originally celebrating the birthday of George Washington Feb. 22, 1732 in Virginia. It was celebrated as a Federal holiday in the 1880s. The short story is that following lots of haggling and changes of mind, Congress passed the Uniform Monday Holiday Bill that moved holiday celebrations to Monday. Thus Washington's Birthday celebration became Presidents' Day in honor of Washington and Lincoln. 
Jodie Jacobs